When ordinary people like you or I are apathetic we give our voice to others who are less so.
When we stand back and allow the world to carry on as it is we also allow others who feel more strongly to have their voice heard more clearly. The loudest and strongest end up getting things their way.
On a case by case basis the effects are insignificant but when this happens on a massive scale the effects can be catastrophic.
"The only thing necessary for the triumph of evil is for good men to do nothing."

– Edmund Burke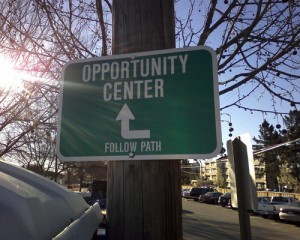 Image: MikeLove Making the most of opportunities has been the key to the success of many people. There are countless quotes from successful people that come to mind when writing about them. But what is an opportunity? How will you know when you are presented with one? Dictionary.com says an opportunity is an "appropriate or…
Read more