Notice how kids are interested in everything?
I was on a bus a while back and a little girl's conversation to her dad was something like this, "Look Daddy there's a car. Hey, there's a dog. That car's blue…there's some people walking…look there's another car…" And it went on like that for ages. She was interested in everything.
Somewhere along the line our interest wanes. But when you meet people who are still curious – they are always interesting. They can always tell you something you didn't know. They have stories to tell and experiences to share; they are fascinating people to meet.
Curiosity is something to be cultivated.
Image: [email protected]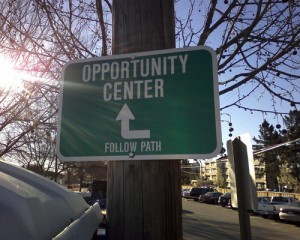 Image: MikeLove Making the most of opportunities has been the key to the success of many people. There are countless quotes from successful people that come to mind when writing about them. But what is an opportunity? How will you know when you are presented with one? Dictionary.com says an opportunity is an "appropriate or…
Read more