Sometimes you're not sure if it's going to work out. It just seems that you've worked hard to get what you want but that things aren't really going your way.
Keep going.
So many people stop when their success is just around the corner. When it's inches away, when it's moments from their grasp…
If only they knew.
They would have kept going for just that little bit longer. They had the energy to keep going. But not the motivation. They'd run out of momentum. It was too hard, too difficult, too much effort…
They should have kept going.
The people who are really successful in life are the ones who have really worked hard at it. They are the ones who have kept going when others have stopped. They've kept having another shot at it. They haven't given up at the first hurdle. They've endured, persevered, persisted…
They've kept going.
Image: Philo Nordlund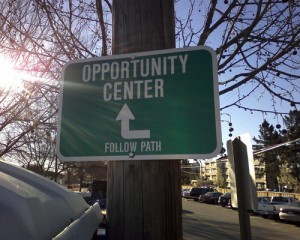 Image: MikeLove Making the most of opportunities has been the key to the success of many people. There are countless quotes from successful people that come to mind when writing about them. But what is an opportunity? How will you know when you are presented with one? Dictionary.com says an opportunity is an "appropriate or…
Read more