Are You One In A Million? (Answer: No)
A million used to seem like a big number but it's not anymore. You're actually one in 6.8 billion. As a human you're not rare. But as the unique individual that you are, you most certainly are rare. But in terms of how you live your life – are you actually rare or are you just another one of the masses?
One sure way to be rare is to be excellent.
You don't have to be famous, you don't have to be the best, you just have to strive for excellence. Strangely, it's an unusual approach to life.
Excellence is out there but it's not always valued, or even noticed (like this world famous violinist playing in the Washington DC subway at rush hour). Ironically you can't always make as much money out of something excellent as you can from something mediocre (or even crap).
Andy McKee is an excellent guitar player:

He's rare because he's put a lot of effort into learning how to play the guitar in a unique way. Most people who learn the guitar just learn a few chords and then their guitar becomes an ornament gathering dust in their bedroom.
Don't be just another safe, average, middle-of-the-road version of you. Be the excellent one that you are more than capable of being. It's really the only way to go.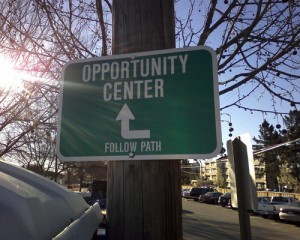 Image: MikeLove Making the most of opportunities has been the key to the success of many people. There are countless quotes from successful people that come to mind when writing about them. But what is an opportunity? How will you know when you are presented with one? Dictionary.com says an opportunity is an "appropriate or…
Read more