Everything changes, it's a fact.
You are changing as you read this. The atomic structure of your body is quite different today to what it was yesterday. You are, in some small way, older and perhaps even wiser than you were yesterday. The world today is different to what it was yesterday. The whole Universe is.
Change is unavoidable so rather than fight it, embrace it. Work with it.
Rather than holding on to tired old ways of doing things, look to the future and find better ways of doing things.
Rather than believing that your best days are behind you, see a bright future ahead of yourself.
Rather than accepting that some things are out of your league, have a shot at them.
Change – it's good for you.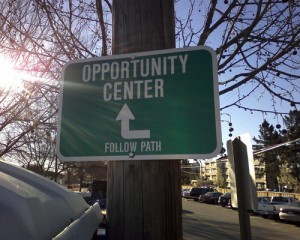 Image: MikeLove Making the most of opportunities has been the key to the success of many people. There are countless quotes from successful people that come to mind when writing about them. But what is an opportunity? How will you know when you are presented with one? Dictionary.com says an opportunity is an "appropriate or…
Read more