Do You Really Want It? Probably not.
If you really wanted it, you'd have it.
Sure you can make excuses about how it's because of 'this' or 'that'. Probably all perfectly good reasons.
But maybe you just don't want it badly enough.
What about if your life depended on it – is there anything else you would do to get it then?
What about if you were in excruciating pain that could only be relieved if you got it – would you manage to get it then?
Probably.
But as things are, do you really want it badly enough to do what is necessary to get it?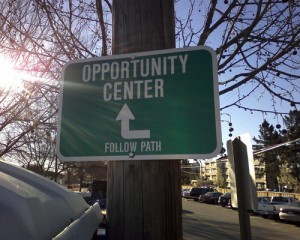 Image: MikeLove Making the most of opportunities has been the key to the success of many people. There are countless quotes from successful people that come to mind when writing about them. But what is an opportunity? How will you know when you are presented with one? Dictionary.com says an opportunity is an "appropriate or…
Read more