We like to think we are aware of our abilities. We like to think we know our limits. We know what we can do and we know what we can't do. We see something difficult and say "I could never do that".
But no matter how well we know ourselves, we don't know what we are really capable of, that's for certain.
Absolute certain.
We could do better than we are doing at present, that's for sure. We could get better grades, a better job, a nicer house. We could help more people. We could make a difference in the world. We could change people's lives. We could be happier, more fulfilled, more useful, better friends, better fathers…
If we can't admit that then we're only kidding ourselves.
It doesn't matter what we say, who we are or what we've already achieved. It's the same for anyone and everyone.
We could push our limits more.
If we really put our minds to it.
Image: Tom Grundy Photo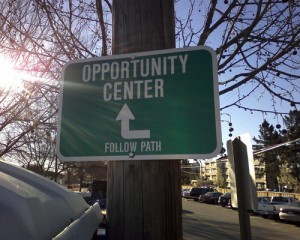 Image: MikeLove Making the most of opportunities has been the key to the success of many people. There are countless quotes from successful people that come to mind when writing about them. But what is an opportunity? How will you know when you are presented with one? Dictionary.com says an opportunity is an "appropriate or…
Read more