The Key To Success Is Actually Really Simple
Confucius summed it up beautifully.
Those who achieve greatly do so by throwing themselves completely into whatever they are doing.
They have a singlemindedness of focus.
They have an intensity of purpose.
They are prepared to make sacrifices.
They are prepared to shed blood, sweat and tears.
The only way to be really successful, regardless of what you do, is to throw yourself into it and do it completely.
People are defeated in life, not because of lack of ability, but for lack of whole-heartedness.

– Norman Vincent Peale
So go for it!
Image: mikebaird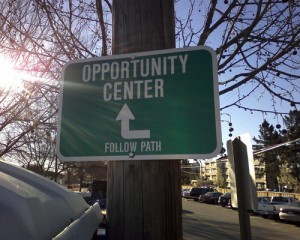 Image: MikeLove Making the most of opportunities has been the key to the success of many people. There are countless quotes from successful people that come to mind when writing about them. But what is an opportunity? How will you know when you are presented with one? Dictionary.com says an opportunity is an "appropriate or…
Read more