Can You Handle The Truth?
Jack Nicholson was right – some people just can't handle the truth. In fact most of us have some truth or other that we can't handle – or choose not to handle – whether it's about a relationship, your job, your weaknesses, your strengths, your finances, your character, your values, your spirituality…
But the truth is still the truth whether you like it or not.
Sometimes it hurts.
Sometimes it's difficult.
Sometimes it's unpopular.
Sometimes it's hard to find.
Sometimes you don't want to believe it.
But in the long run the truth is always worth it.
The truth is incontrovertible; malice may attack it, ignorance may deride it, but in the end, there it is. – Winston Churchill
Can you handle the truth about your situation?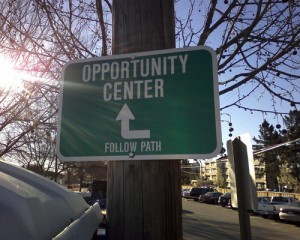 Image: MikeLove Making the most of opportunities has been the key to the success of many people. There are countless quotes from successful people that come to mind when writing about them. But what is an opportunity? How will you know when you are presented with one? Dictionary.com says an opportunity is an "appropriate or…
Read more