What Would The '8 Year Old You' Think Of The 'Now You'?
Would they like what they see?
Would they be pleased with what you've become? Would they approve of the decisions you've made along the way?
Is there anything you'd be embarrassed about? Would you have some explaining to do? Would they respect you now? Would they admire you?
The 8 year old you was probably much more innocent. They saw the world in a different light. They had hopes and dreams, even at that age. They probably had more ambitious dreams too. They didn't see why they couldn't be a famous singer, or President, or change the world. They didn't limit themselves as quickly as perhaps you do now.
We all wanted something when we were 8…to be a policeman, singer, teacher or just to have fun. Sometimes we change and move on to new and better things. But sometimes it's good to remind ourselves of what we wanted and compare it to what we've got.
How do you think the 8 year old you would feel about their future after having met you?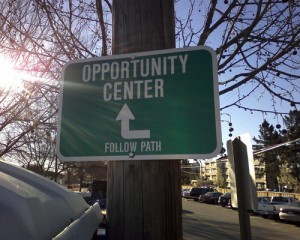 Image: MikeLove Making the most of opportunities has been the key to the success of many people. There are countless quotes from successful people that come to mind when writing about them. But what is an opportunity? How will you know when you are presented with one? Dictionary.com says an opportunity is an "appropriate or…
Read more