If Effort Was A Commodity
It would be worth more than gold.
Wars would be fought over it.
Lives would be dedicated in it's pursuit.
Those willing to expend it would find it easier to get more of it.
But it's not a commodity.
It is something you already have within yourself.
You can tap into it at any time.
For free.
About the only thing that comes to us without effort is old age.

– Gloria Pitzer
P.S: I realise this isn't actually logical, but you get the idea yeah?!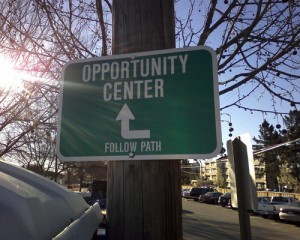 Image: MikeLove Making the most of opportunities has been the key to the success of many people. There are countless quotes from successful people that come to mind when writing about them. But what is an opportunity? How will you know when you are presented with one? Dictionary.com says an opportunity is an "appropriate or…
Read more