The secret to success is pretty obvious in many ways. But it's often overlooked.
Perhaps that's because it's not sexy, glamorous or cool. You don't often see it talked about on the covers of magazines. It isn't very exciting.
In fact, it's often difficult, inconvenient… even unpleasant.
But it works.
It's undeniably the most effective way of becoming successful. Probably 99 out of every 100 successful people have followed this method. It's the certainly the ONLY method that is guaranteed to produce results.
Unlike many other methods that promise quick results – this method actually works.
Don't be fooled by it's simplicity. In this case the simplest method is the best. You may be tempted to disregard it or disbelieve it because of it's simplicity. You may say "that can't be right, there must be more to it than that". But there isn't. It really is as simple as this. And the best part?
It works.
If you try this method you will be following in the footsteps of many successful people. You'll be taking the same route as the great athletes, musicians and artists. You'll be following the same method as those who are pioneers in their field. You'll be taking the same approach as the great inventors, the great explorers, the great leaders. You'll be amongst the few who really understand the secret to success.
It doesn't take volumes upon volumes to explain this secret. You don't have to study for years to appreciate how it works. You can fully understand it immediately.
Put simply this secret is:
Hard work.
Image: LaPrimaDonna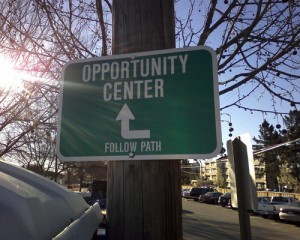 Image: MikeLove Making the most of opportunities has been the key to the success of many people. There are countless quotes from successful people that come to mind when writing about them. But what is an opportunity? How will you know when you are presented with one? Dictionary.com says an opportunity is an "appropriate or…
Read more