It's never too late to be what you might have been.

– George Eliot
I happened to be visiting a high school for my work when I saw Tommy the Clown in action live. I'd first heard of him when I watched Rize
but never expected to see him in person.
But there he was. Up on stage in front of 800 or so high school students. He had their attention in the palm of his hand. They were captivated by his show, and I could see why, it was excellent.
Tommy is no saint. As a young man he was in and out of trouble and spent 5 years in jail. Then in LA he was asked to be the clown at a child's birthday party and found that he was a natural at it. Soon he developed a following among the young people he entertained and realised that he was a role model for many of them.
He took this responsibility seriously and started to use his position to get kids into dance rather than into the crime and drugs that they were heading towards.
Tommy the Clown's story is an excellent example of someone doing something useful with their life.
His life did not get off to the best of starts. He could have easily carried on the way he was going, as many others would have. But instead he chose to change his life for the better and to help others.
He is a real inspiration and I have no doubt that he has influenced many lives for the better. He is a great example of someone leaving their past behind them and starting afresh for the better.
Most of the people reading this won't have 5 years jailtime on their resume. But likewise most people won't make as much of a difference in the lives of others as Tommy.
There are many people who have overcome adversity in their lives. Many of them have gone on to much greater levels of success than this. But what I think is great about Tommy's story is that he's not a millionaire, or a super-celebrity. He hasn't just had incredible luck. His is a real story that anyone in his position with his motives could have achieved.
If you've spent time in jail… If you've been an arse… If you've been lazy… If you've been an idiot… If you've been homeless… If you think you're too old…
It's never too late to change your life for the better.
It's never too late to become all that you can be.
It's never too late to make a difference in other people's lives.
And it's never too late to wear a rainbow wig and shake your booty either!
Image: Tommy's Myspace
Here is Tommy talking about how it started – or you could watch Rize
: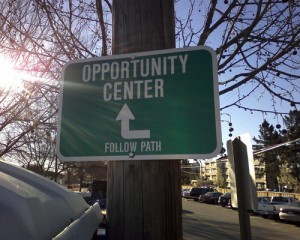 Image: MikeLove Making the most of opportunities has been the key to the success of many people. There are countless quotes from successful people that come to mind when writing about them. But what is an opportunity? How will you know when you are presented with one? Dictionary.com says an opportunity is an "appropriate or…
Read more