What's the best way to prepare for success in the future?
Success now.
Sounds like horse before the cart?
If success in your big goals is impossible now, then look for smaller ways that you can be successful. There are tons of ways to do this, to give yourself a platform to build future successes upon.
eg.
Get out of bed when your alarm goes off
Exercise 3 times a week
Actually do the things on your 'To do' list
Be nice to people
By doing these little things you will build a feeling of accomplishment and an upwards spiral of achievement.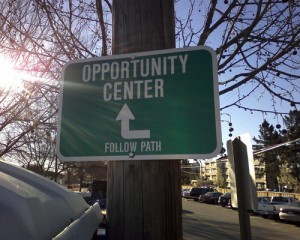 Image: MikeLove Making the most of opportunities has been the key to the success of many people. There are countless quotes from successful people that come to mind when writing about them. But what is an opportunity? How will you know when you are presented with one? Dictionary.com says an opportunity is an "appropriate or…
Read more